we are the music makers
and we are the dreamers of dreams



next DJ-Sets..
---
::AMD:: ...spielt Schwarz
Date: Freitag, 06.09.2019 - 20:00h
Location: Subkultur, Hannover
Engelbosteler Damm 87, 30167 Hannover
Eintritt: ca. 5,- EUR
Music: Dark Mixed
DJs: ::AMD::

Das Event auf Fa**book:
https://www.facebook.com/events/2304263446294604/
Die Konzerte von Accessory / Lights Of Euphoria / Vanguard mussten aus gesundheitlichen Gründen verschoben werden. Statt dessen schiebe ich Euch endlich mal wieder ein paar Platten aus allen Bereichen der schwarzen Szene über die Teller. Das wird ein Spaß!

---
100% Elektronik - Christmas Edition
Aftershow-Party
Date: Donnerstag, 26.12.2019 - 22:00h
Location: Subkultur, Hannover
Engelbosteler Damm 87, 30167 Hannover
Eintritt: ca. 5,- EUR
Music: Mixed Dark Electronics
DJs: FabrikC & ::AMD::

Das Event auf Fa**book:
https://www.facebook.com/events/363588104575782/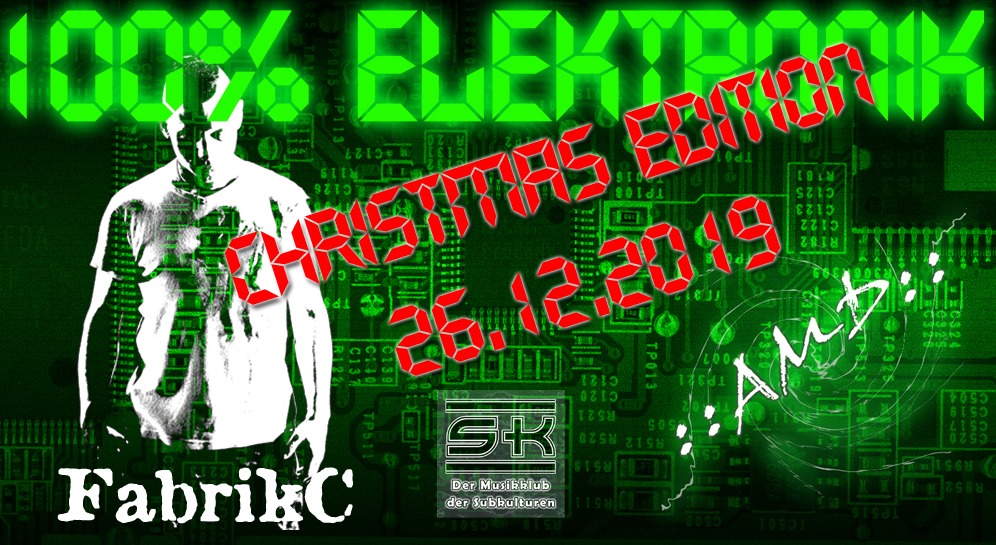 ---
cya ;-)